Polishing Machines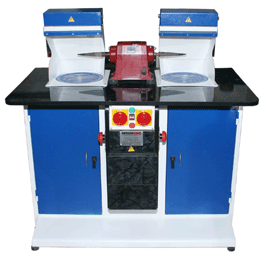 Polishing Machine with turbine (sound proof).
Overall Dimensions. 1230x610x1140 mm.
Weight 115 Kg. approx
Power 2 HP 220v.
With individual divided sides and emergency stop switches.

Available also one side
Ref.: P030 for one side
Ref.: P031 for two sides
Ref.: P032 for Filters

Note. All machines are without grinding machine.