Company Profile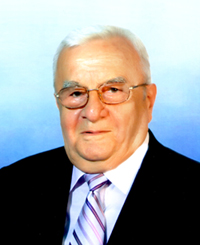 Jaghlasian Company founded by Mihran Jaghlasian as a family owned business in the early 1960s in Aleppo. The main vision of the company is First Quality Best Service in the industrial market of Syria and the Middle East.
Today, the second succeeding generation, Harout and Harma Jaghlasian, has its own ideas about taking the company forward as a part of their policy indicating that the customers are the most important part of the business. Jaghlasian Company strives not only to serve existing customers but also to win the trust of new ones. The Company is dedicated to giving the customers the ultimate in service and also guarantees high products with a punctual delivery to them.
The father, Mihran Jaghlasinan, starts the business in steel trade investment, and the second generation establishes new sections in the business: Foundry Raw Materials, Jewellery Tools and Machinery Sections.
With an office in Armenia, the Company has become a reputed manufacture, trader and supplier for Foundry Raw Materials, Jewellery Tools, Equipments and Machineries in the Middle East main markets.